Members
Go to SZOS
SZOS
Students' Council of the Josip Juraj Strossmayer University of Osijek
O nama
Uloga studentskih predstavnika je zastupanje interesa i obrana prava studenata u sustavu visokog obrazovanja. Hrvatski studentski zbor je koordinativno tijelo koje usklađuje rad svih studentskih zborova visokih učilišta u Republici Hrvatskoj na zajedničkim programima, raspravlja o pitanjima od zajedničkog interesa za studente te rukovodi aktivnostima u međunarodnoj suradnji.
Studentski zbor osnovan je kao tijelo studentskog predstavništva krajem 1996. godine kada je Hrvatski sabor donio Zakon o studentskom zboru (Narodne novine 57/96). Tijekom akademske 1996./97. godine održani su prvi studentski izbori. Glavni ciljevi studentskog zbora su zaštita prava i promicanje interesa studenata na razini pojedinog visokog učilišta (fakultet, sveučilište, veleučilište), te na nacionalnoj i međunarodnoj razini (Hrvatski studentski zbor). Studentski zbor jedino je legitimno tijelo koje zastupa sve studente sveučilišta i veleučilišta. Hrvatski sabor je 2007. godine donio novi Zakon o studentskom zboru i drugim studentskim organizacijama (NN 71/2007).
HSZ predstavlja interes studenata Republike Hrvatske u međunarodnim, odnosno europskim okvirima. Kao članica Europske studentske unije, predstavnici HSZ-a sudjeluju u konzultacijama, pripremi, izradi i donošenju mjera, odluka i obrazovnih politika Europske studentske unije. Na naveden način HSZ izravno sudjeluje u analizi Bolonjskog procesa, prijedlogu mjera unaprjeđenja i borbi za studentsku jednakost i studentska prava.

HSZ je suočen sa zadatkom osnaživanja djelovanja studentskog predstavništva kako na razini svakog visokog učilišta, tako i na nacionalnoj razini. Predviđena izmjena Zakona o studentskom zboru i drugim studentskim organizacijama u 2023. godini pruža priliku za unaprjeđenje mehanizma izbornog predstavništva studenata i rada studenata u okvirima studentskih udruga. Navedena izmjena ključna je kako bi studenti osigurali i dodatno potvrdili svoja demokratska i studentska prava koja mogu parirati kolegama na europskoj razini.
Imaš ideju kako poboljšati studentski standard?
NEWS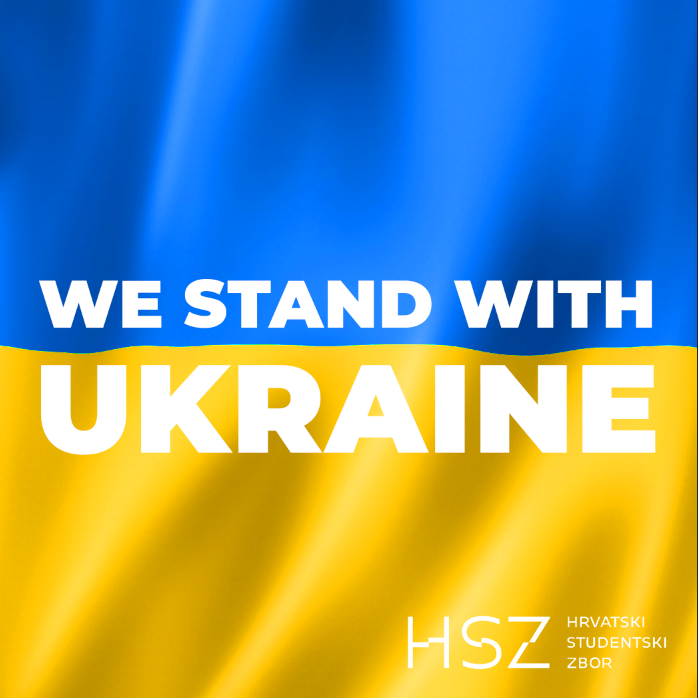 The Croatian Students' Council supports Ukrainian students and all citizens of Ukraine in this difficult time in which they are defending not only their country and freedom but also the whole of Europe and fundamental human values.  We emphasize the seriousness of the situation and the need for an urgent reaction because the devastating consequences Read more about STATEMENT OF SUPPORT FOR UKRANIAN STUDENTS[…]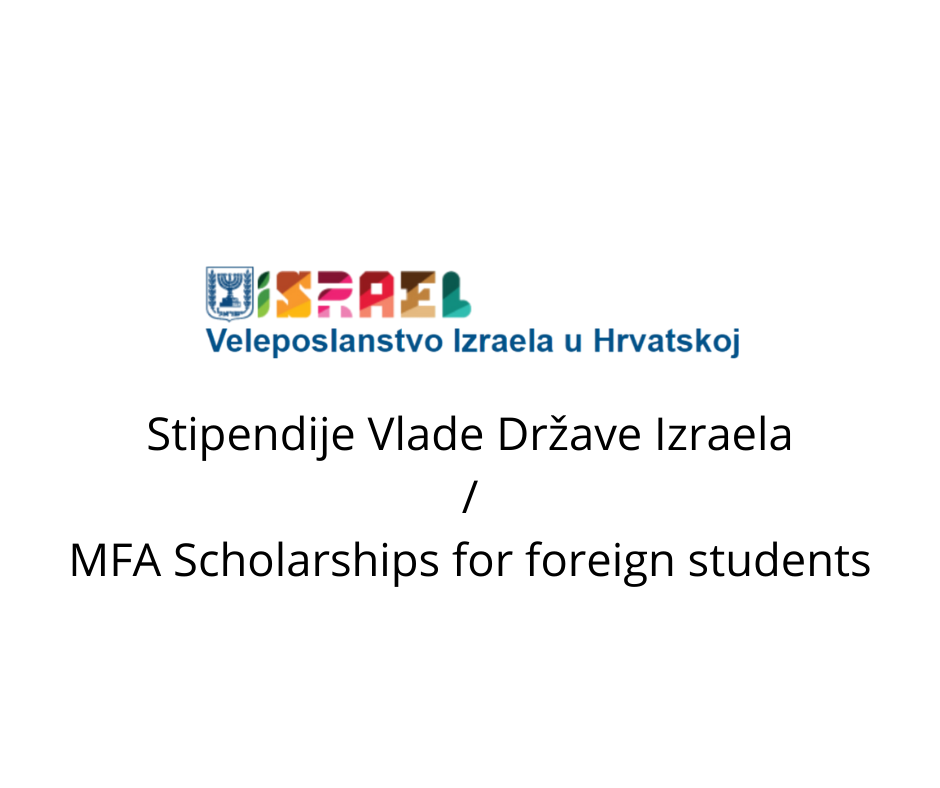 The Government of Israel is pleased to offer scholarships to foreign students, as agreed in the Cultural Agreements between Israel and the following countries and regions: Argentina, Austria, Belarus, Bulgaria, Canada (Quebec Province), China, Colombia, Croatia, Cyprus, Czech Republic, Estonia, Georgia, Greece, Hungary, Italy, Korea, Lithuania, Latvia, Mexico, Paraguay, Poland, Portugal, Romania, Republic of Serbia, Slovak Read more about students MFA Scholarships for foreign students[…]
Previous
Next
Kontakt
Imaš ideju kako poboljšati studentski standard? Želiš se uključiti u studentsko predstavništvo?